Globalization pace of Saic Hongyan
The situation of heading for the world, galloping around the five continents of Hongyan automobile, represented by Genlyon, Saic-iveco Hongyan has become more and more clearer with synchromous European advanced technology and nearly half a century of heavy vehicle manufacturing experience. A batch of Hongyan vehicles are welcomed by customers all over the world with its excellent quality and good reputation.
The company adheres to the strategy of paying equal attention to own-export channels and the shareholders of Italy Iveco export channels, continues breaking through the export market. Genlyon and Kingkan with high quality has been constantly entering African market of Angola, Nigeria, Ethiopia, Zambia, Morocco, etc; Asian market of Russia, Kazakhstan, Vietnam, Indonesia, Philippines, etc; South American market of Peru, Bolivia, Chile, etc on the basis of maintaining the advantages of traditional export markets. Besides, the company has strengthened its export to Central Asia and Africa in the form of CKD and to IVECO brand-oriented global IVECO network coverage area, constantly and steadily push forward the international-operation road of Europe Synchronization, Global Service.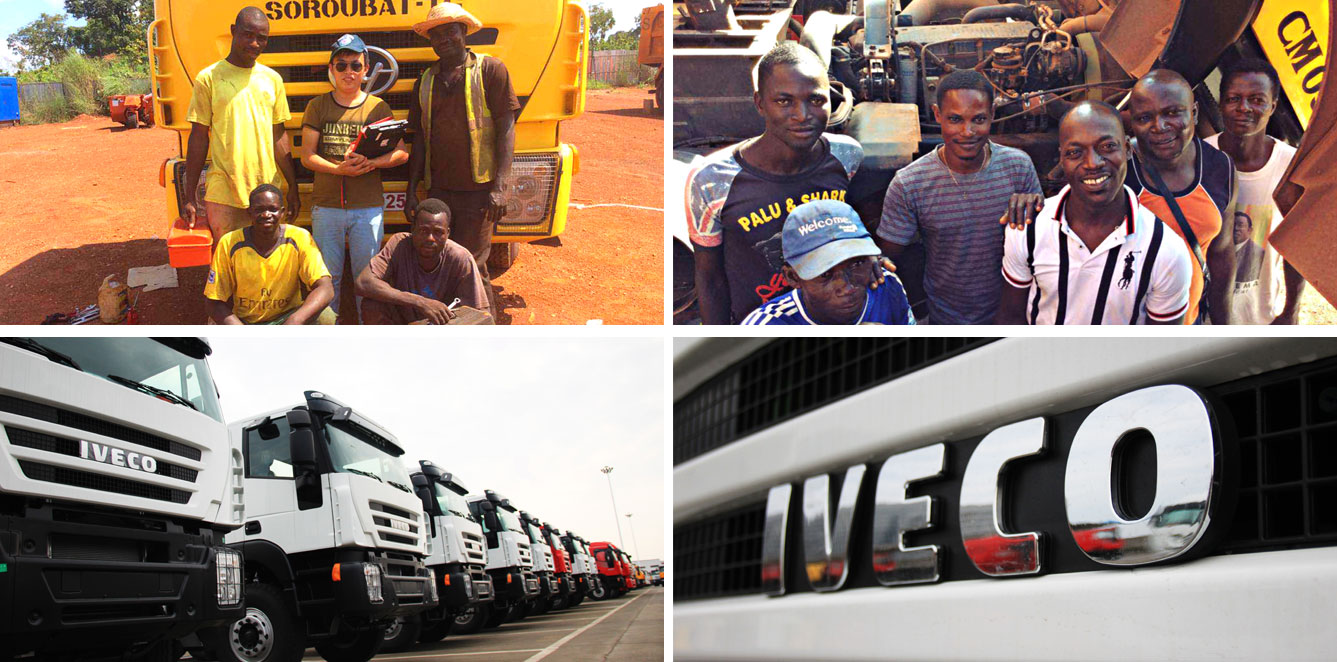 Zero-distance Service
So big the world is, so close we are
In order to satisfy the overseas market, Jiang Youbin, team leader of after-sales Flight Service detachment, who has extensive experience in actual combat of Saic-iveco Hongyan Commercial Vehicle Co., Ltd, went to Southeast Asia-Philippines at the beginning of March to carry out training for local users in economic driving, maintenance and so on, and was well received by users.
The arrival of the Flight Service detachment greatly satisfied the local dealers. Jiang Youbin's praised for their arrival, providing them with practical and effective help, thereby increased vitality of the expansion of the overseas market of Hongyan vehicles.
The Flight Service detachment flew to Vietnam around March 8th without stop. So big the world is but so close we are. If needed, the zero-distance service would come to you no matter where you are.